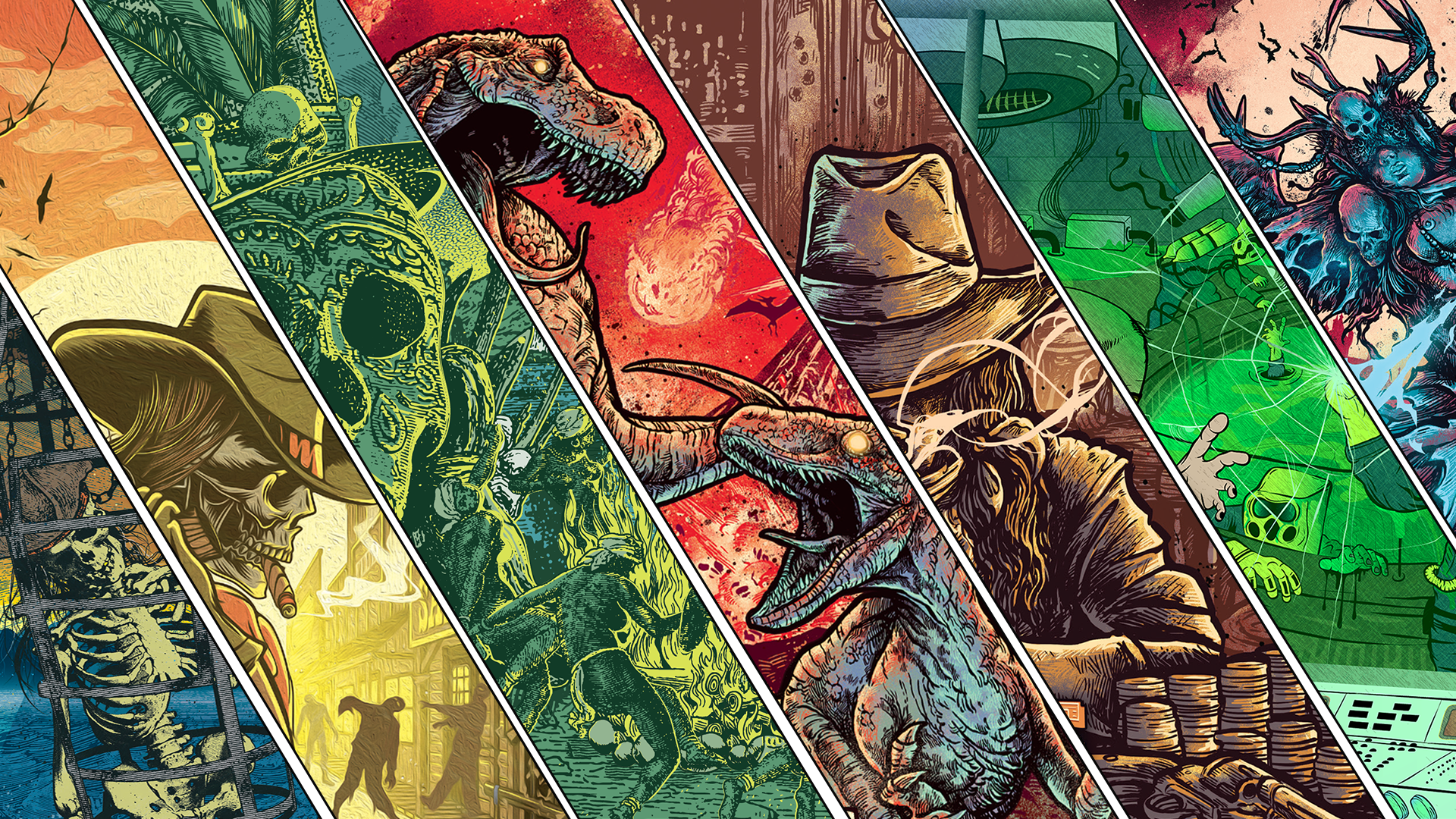 BEERS TELL STORIES
---
Beer is by nature an excitingly diverse drink. Besides the plethora of styles that exist, it can also elevate a shared experience with close ones or be the focal point of a tasting session.
Whatever the circumstance is, the aromas and flavours that burst out of your glass can awaken memories of your favourite childhood desert, a long hike through a forest or a wild night you'll never forget.
But beer can be even more than that: it can tell stories that spark your imagination. And for us, the artworks that adorn our offerings serve that exact purpose. That is why we have been crafting a series of storylines that take you from the quest of an ancient warrior seeking to undo a primeval curse, to the earthly conquest of an alien civilization from the outer reaches of the universe..
Each beer we release is a peek into one of these storylines, so sit back, crack your can open and dive deep into its world..
Click below on the storyline you want to explore...
Marooned Odyssey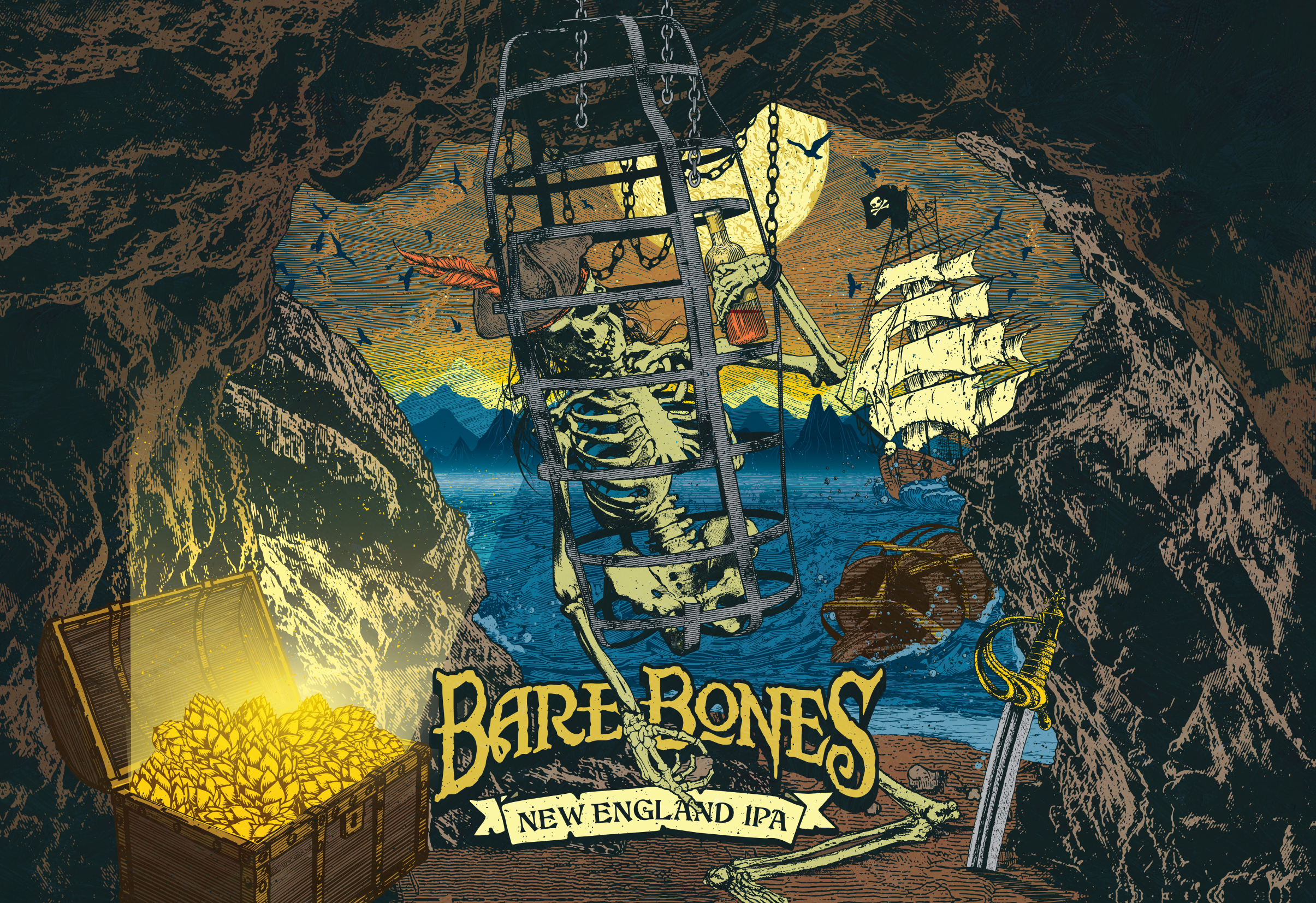 Lost in uncharted tropical waters and with a Spanish galleon in pursuit, a ragged crew of pirates becomes marooned on what looks like a desolate island. But this enchanted place holds many secrets they will soon discover. Forging an unexpected alliance with a local tribe which, just like them, has suffered at the hands of colonial powers, they promise to build a society with their own definition of freedom. To bring this utopia to life, they will first have to stand up to the Empires of their time…
Tainted Salvation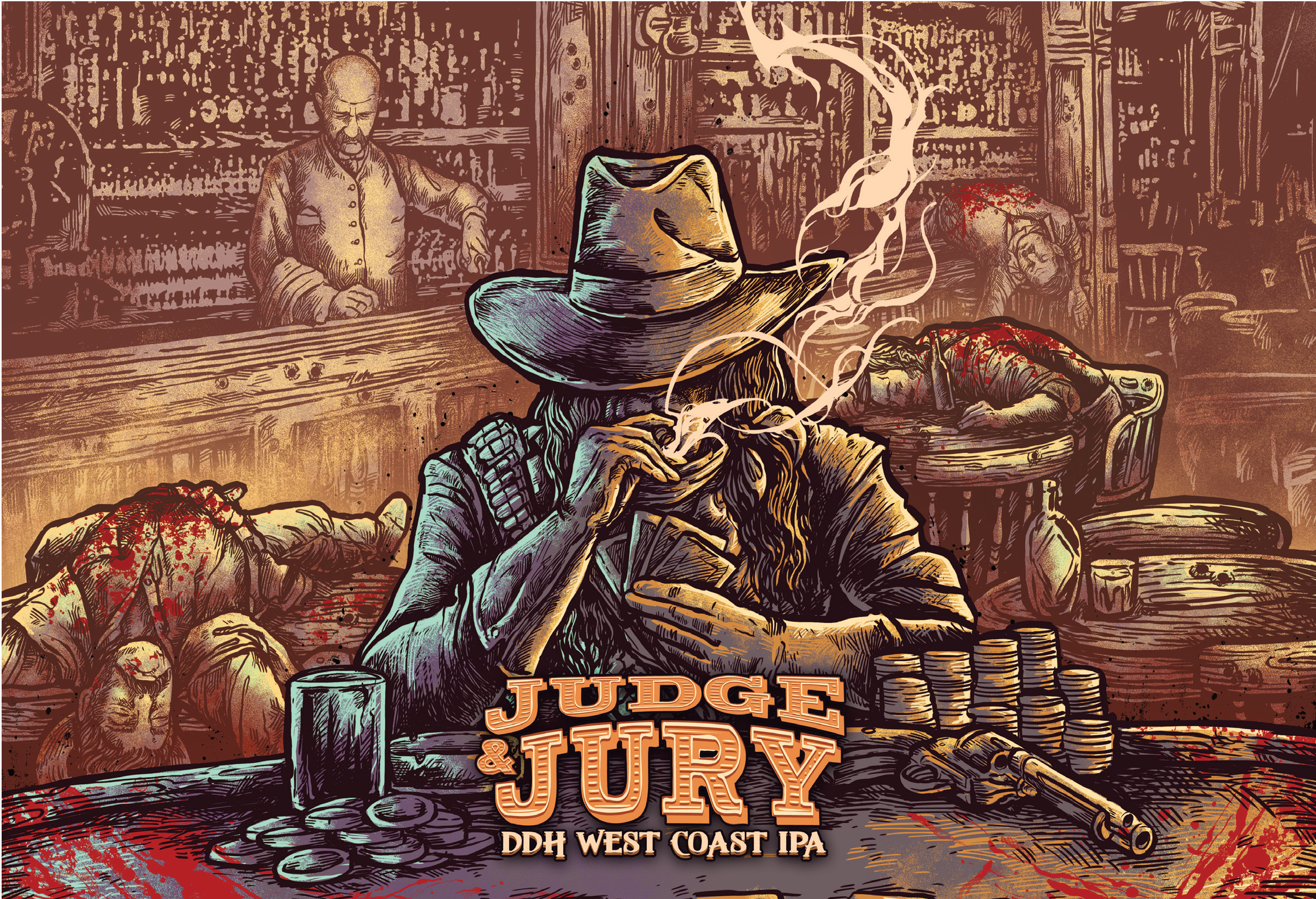 Deep in the old Wild West, follow the quest of a renegade gunslinger to exact vengeance from the people who wronged him and took away all that he held dear. His turbulent past brought him face to face with the ugliest aspects of humanity and the insurmountable dangers of the great outdoors, through which he always persevered. To achieve salvation, he makes a deal with the devil and comes back to life as his executioner.
Sacred and Profane
After the forced expansion of the Holy Roman Empire into their lands, a pagan tribe is labelled as heathens and retreats into the secluded forests and mountains. Under the cover of the elements, their sorcerer uncovers a sacred talisman. Using the arcane knowledge of his forebearers, he brings to life a being that will spread a harrowing disease and open one of the darkest chapters of human history.
Cosmic Seeds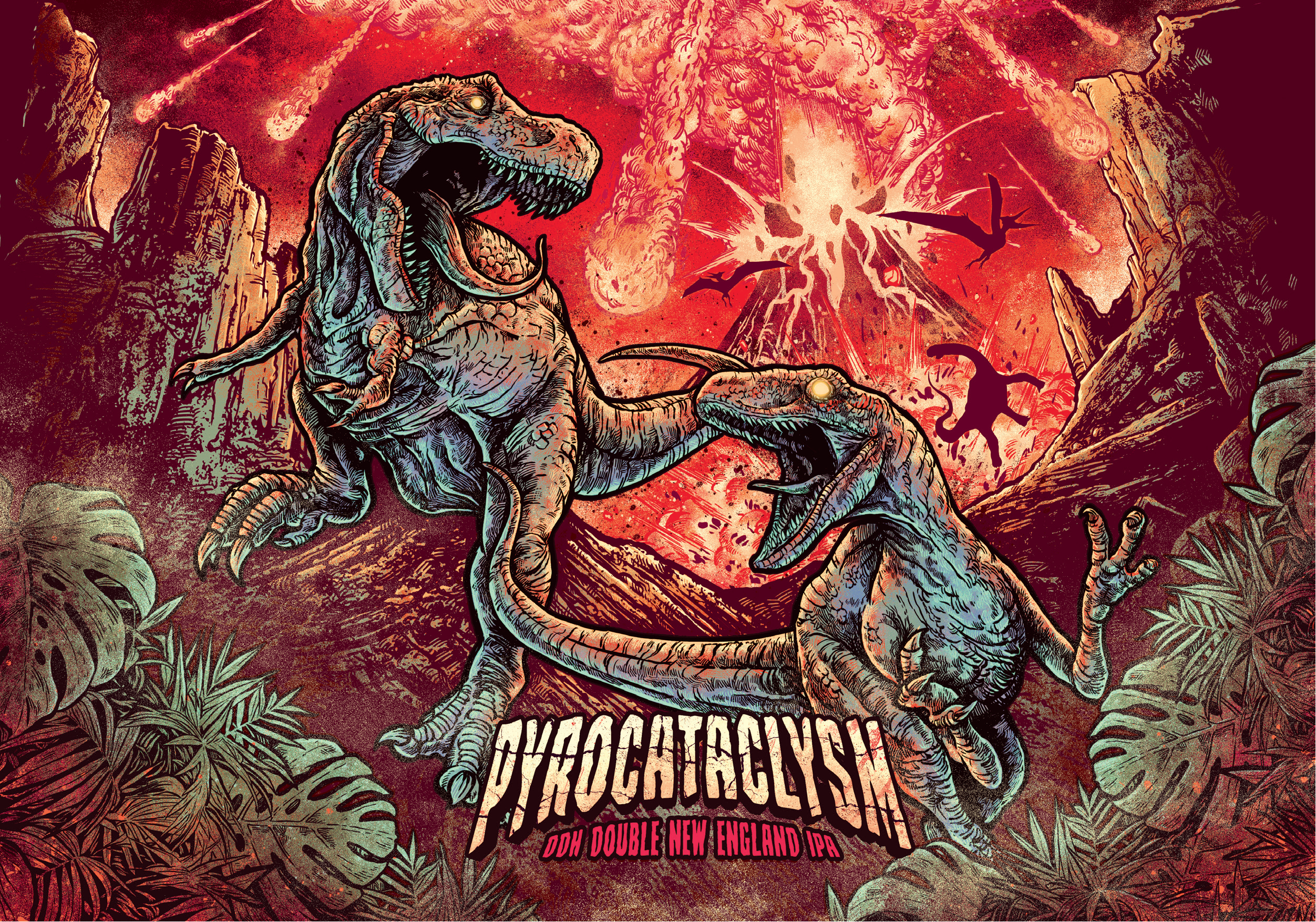 66 million years ago, life on Earth was purged by a cataclysmic bombardment from the skies. Fast forward to the modern day, a scientist locates the craters formed by these impacts. There, he makes a monumental discovery: massive deposits of a mineral unknown to science, carried to our planet by asteroids from the outer reaches of the galaxy. What he fails to understand is that these minerals are incubators for the seeds of an alien civilization aiming to expand throughout the universe after their own planet was decimated. Enraptured by his findings, the scientist begins recklessly experimenting. Very soon, life on Earth will once again be in danger…
Primordial Malediction
Sunken in the bowels of the Earth, a mighty civilization is forged in secrecy. They achieved greatness through their sacred knowledge and were living like gods. Yet, the king's council had warned him of an ancient prophecy which foretold what would happen if their pride turned into vanity. Their caution was met with ridicule. Angered, the gods cast down a curse and banished the people from their city, leaving them to drift across the world above. Generations later, the last of the king's descendants is on the path to restore his people back where they belong. This is his journey...